TOGETHER, WE SAVE LIVES®
The Safariland Group, a company with a rich heritage in the law enforcement and sporting markets, encompasses a group of recognized and well-respected brands known for their innovation and quality. We are committed to focusing on the customer first in all we do. Our mission, Together, We Save Lives, is much more than a statement; it is a creed we live by.
Innovation. Performance. Excellence. Legacy. At The Safariland Group we live these values every day. We live them when we empower over two thousand people to design, engineer, research and deliver our protective equipment products to those that keep us safe. We live them as we continuously seek new innovations to add to the premier group of Safariland product lines that protect law enforcement, military and security professionals. We live them when we help save lives. Our Safariland SAVES CLUB® has chronicled and honored over 2,035 public safety professionals whose lives have been saved, in part through using our products. We're proud of who we are and what we do.
This year, we celebrate The Safariland Group's 55-year anniversary of providing trusted and innovative life-saving equipment to law enforcement, military, outdoor recreation and personal protection markets. As we move into the future, we rely on The Safariland Group's legacy to guide and influence the company's growth through our collective pledge to achieve excellence, and our customer-first focus. It is a common thread that binds us together and it has gotten us to where we are today.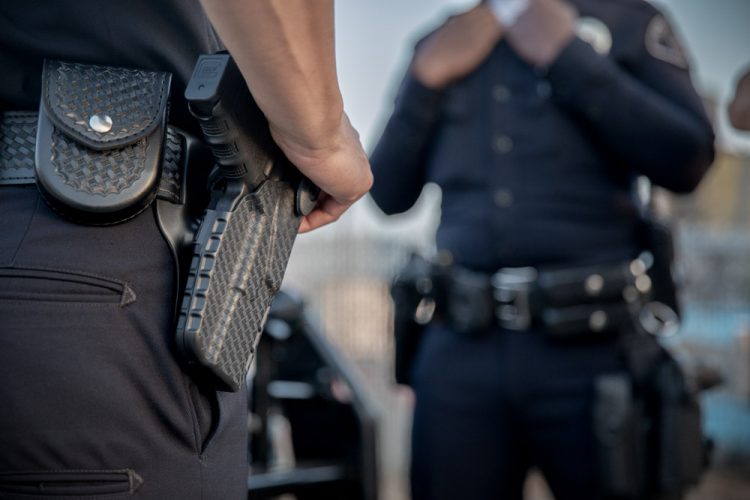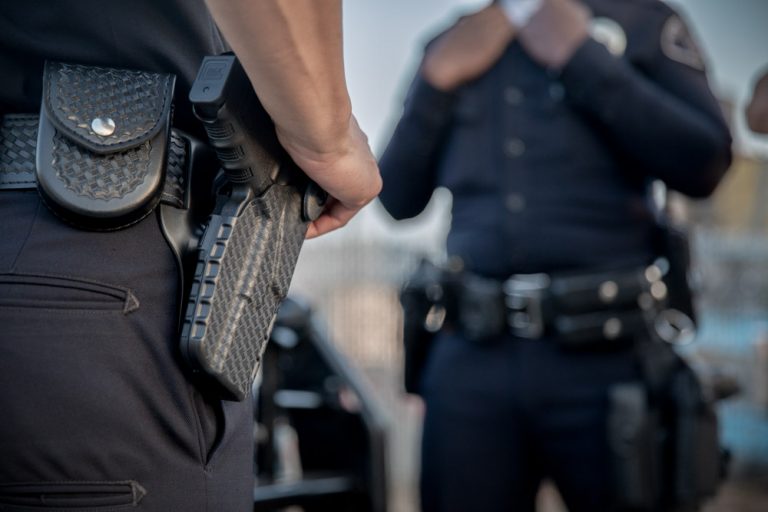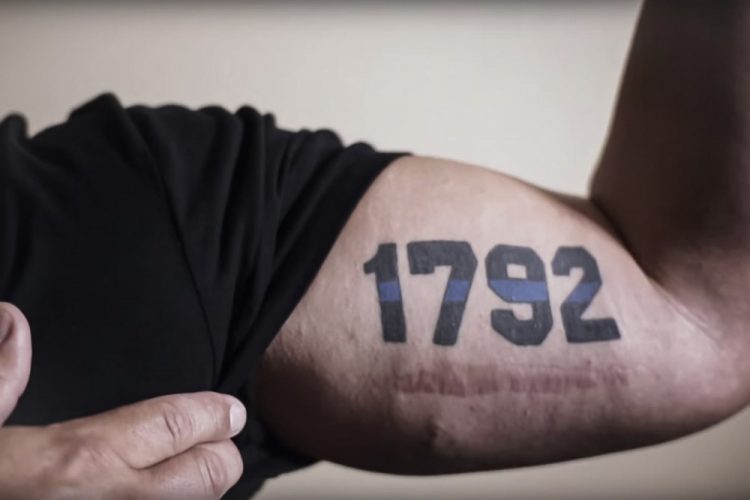 from foundation to innovation
In 1964, following his father's request for a custom holster, Neale Perkins launched a holster business from his garage in Sierra Madre, California. He named his new company Safariland, after the African safari excursions he and his father enjoyed together. Within a few short months, Neale's custom holster was a hit and he went from making a few hundred holsters a month to more than 5,000.
Safariland soon gained a reputation for transforming the industry with innovative, high-quality products. In the 1970's Safariland saw a need for commercially available concealable body armor to protect law enforcement and won the first contract with the LAPD to supply body armor.
Throughout the 1980s and 1990s, Safariland reached new milestones by introducing the first Level III Retention™ duty holster and by becoming the first in the industry to achieve an ISO 9001 Standard Certification. In 1985 Team Safariland was established, the first corporate sponsored competitive shooting team in the industry. To this day the team regularly field-tests materials and products for Safariland, playing an integral role in research and development for new law enforcement and commercial products.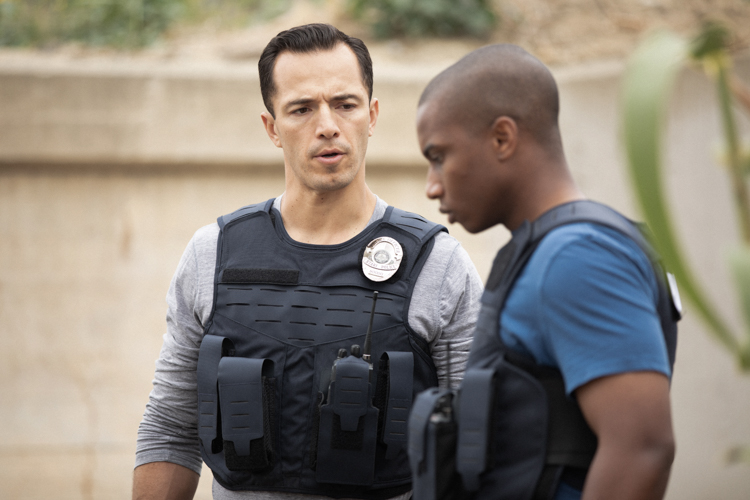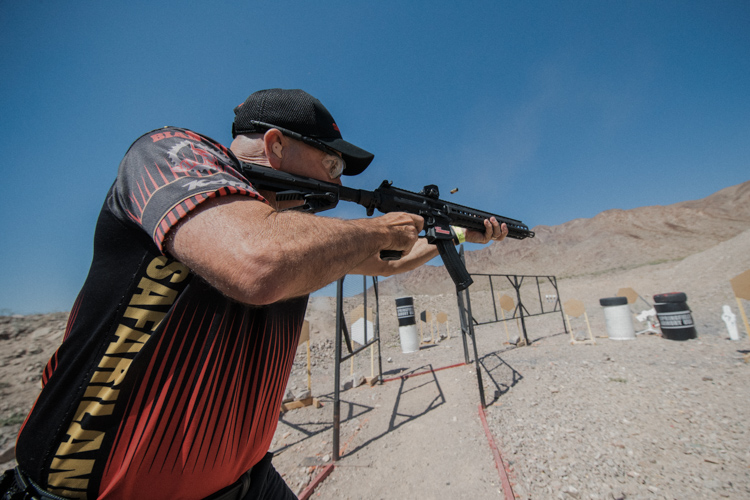 EXPANSIVE GROWTH
In 1999, Safariland was purchased by Armor Holdings, Inc. Through the leadership of Chairman and Chief Executive Officer, Warren B. Kanders, Armor Holdings delivered on their strategic plan for growth, acquiring many of the most recognized and respected equipment brands in the law enforcement industry, the first of which were American Body Armor and NIK Public Safety. Each successive company acquired by Armor Holdings brought with it an innovative spirit and a passion for its customers and products.
In 2007, BAE Systems, PLC acquired Armor Holdings, Inc. (AHI) and BAE Systems Products Group was formed. With its reputation for quality and innovation, the name "Safariland" was the most recognized and respected in the market, and The Safariland Group was chosen as the umbrella company name to represent the 19 world-class brands in its portfolio. Over the next four years, the acquisition enabled customers to benefit from the extensive talent, resources and technology united in one company, as Safariland continued to support the law enforcement and sporting markets with its trusted legacy products.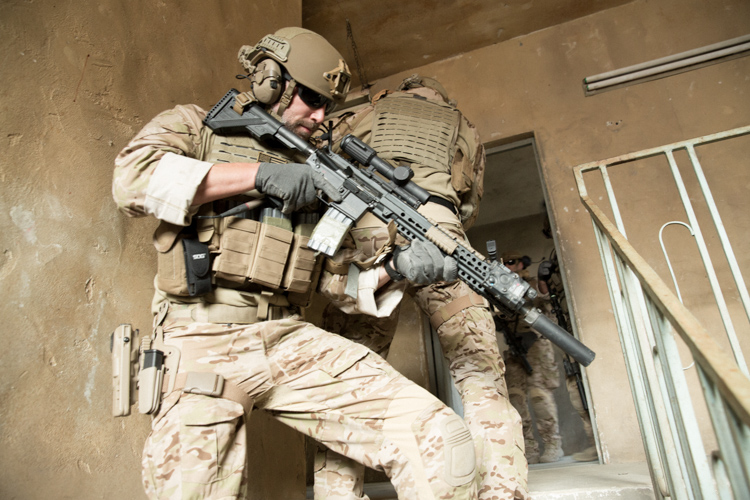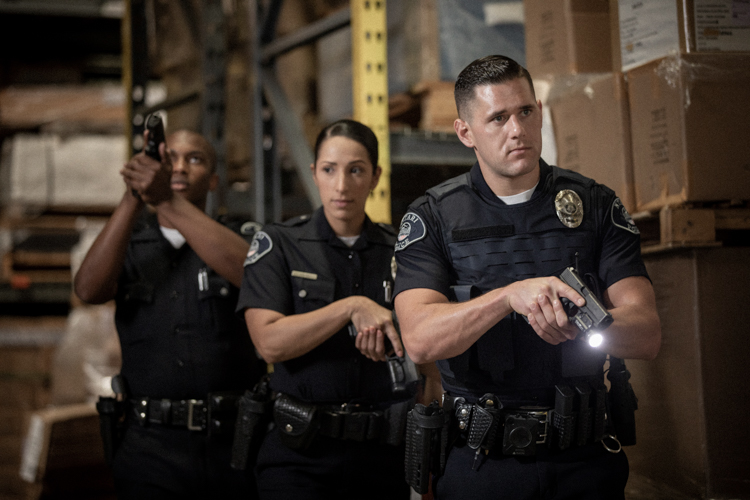 THE LEGACY CONTINUES
In July 2012, BAE Systems completed the sale of The Safariland Group to an affiliate of Kanders & Company, whose CEO is the same Warren B. Kanders that founded Armor Holdings, Inc. The focus of Safariland is on maintaining our legacy of superior products with a focus on growth in the US and internationally, both organically and through strategic acquisitions. President Scott O'Brien, who has been with Safariland for more than 40 years, was instrumental in driving the body armor business and continues to provide strategic growth leadership, capitalizing on an earned reputation for both vision and tenacity.
In 2013, several important milestones occurred in The Safariland Group's plan to grow the business through acquisitions and greenfield development.
The first of these milestones was the addition of Mustang Survival®, a company who for more than 45 years has been transforming innovative ideas and technologies into high-quality and practical lifesaving products for recreational, professional, law enforcement and military users. In 2019, Mustang Survival was acquired by the WING Group, a leading manufacturer of marine and aviation products.
In August of the same year, Med-Eng joined The Safariland Group portfolio with terrific synergy to the core mission of saving lives for military and law enforcement agencies worldwide. From the Med-Eng® EOD/IEDD product line to the Crew Survivability Blast Attenuation Seats, these business segments are a great complement to the current product offerings and culture of The Safariland Group's.
In September, The Safariland Group announced the acquisition of Tactical Command Industries, Inc. (TCI™) a manufacturer of custom, high-performance tactical communication headsets, audio solutions and commercial off-the-shelf tactical communications products.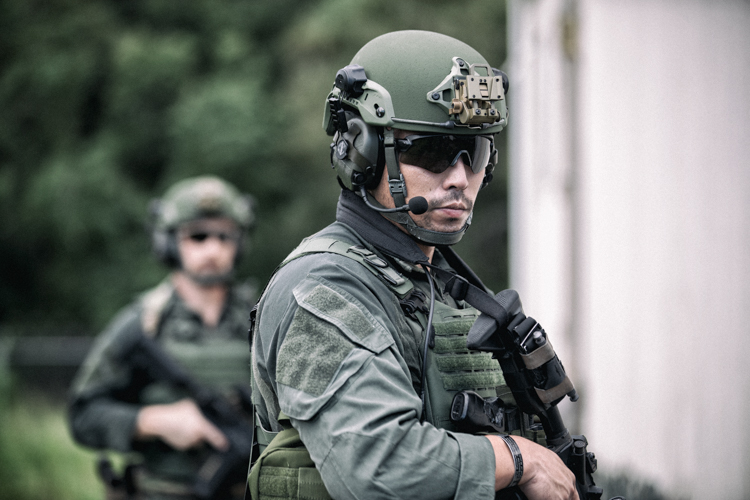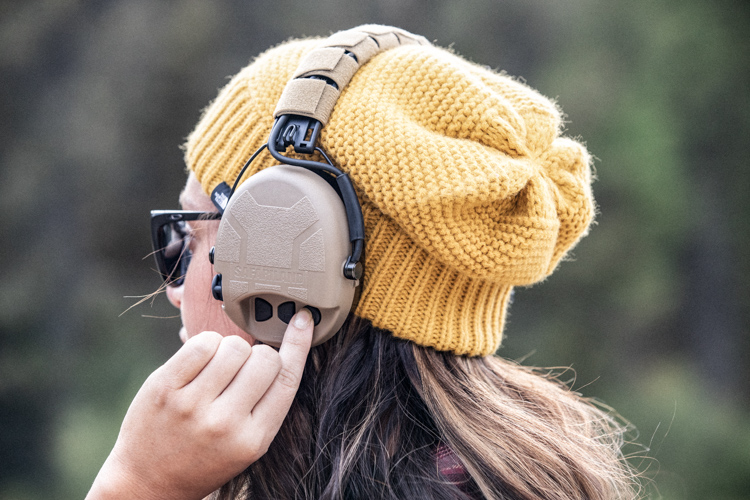 In 2014, Safariland celebrated a major milestone, our 50th year of providing trusted gear and life-saving equipment to law enforcement, military, outdoor recreation and personal protection markets.
In 2015, The Safariland Group expanded into the distribution/retail of equipment and uniforms with the acquisition of leading distributors Lawmen's Safety Supply, Inc. and Atlantic Tactical, Inc. – long time customer and key partner in serving the law enforcement community.
In June, VIEVU® became part of The Safariland Group. Founded in 2007, VIEVU is a leader in high-quality body-worn cameras and secure, digital evidence management solutions for the law enforcement industry. Within its first decade, VIEVU had deployed products and technology that were being used in more than 4,000 law enforcement agencies in 17 countries around the world. In 2018, Axon, a global leader in connected law enforcement technologies, acquired VIEVU from Safariland, Concurrently, Axon and Safariland also entered into a long-term strategic partnership, with Safariland becoming the preferred holster supplier for Axon's TASER Conducted Electric Weapon (CEW).
Long established as a worldwide leader in retention holsters, one of the highlights of 2015 include Safariland's win of the OpticsPlanet Awards' 2015 Brilliance Award for Best Tactical Holster for the 6378USN ALS® Low Signature Pistol Holster with light.
In 2016, Safariland expanded internationally, acquiring PSP, Aegis and LBA, to grow the company's footprint in design, manufacturing and distribution in body armor and tactical equipment markets. Today, that entity is known as Safariland UK. In the United States, PSP's US subsidiary, GH Armor Systems, also became part of the Company.
Also this year, United Uniform was added to the retail acquisitions of Atlantic Tactical and Lawmen's Safety Supply, which saw Safariland expand to 11 retail stores in the Eastern US, providing law enforcement equipment to institutions and retail customers.
In 2017, through our Safariland Group SAVES CLUB®, we reached a historic milestone, when Officer Brandy Pierce was recognized as SAVE #2000. The SAVES CLUB honors officers, who in the line of duty experienced a life-threatening incident in which their Safariland Group armor or other gear contributed to saving their life. We are humbled by these heroes and are honored to have been part of more than 2,035 officer saves since the introduction of the SAVES CLUB.
Among the high points for Safariland in 2018 was the U.S. Army's selection of the Safariland MHH Holster Kit-as designated by the Army-to issue with their Sig Sauer Modular Handgun System.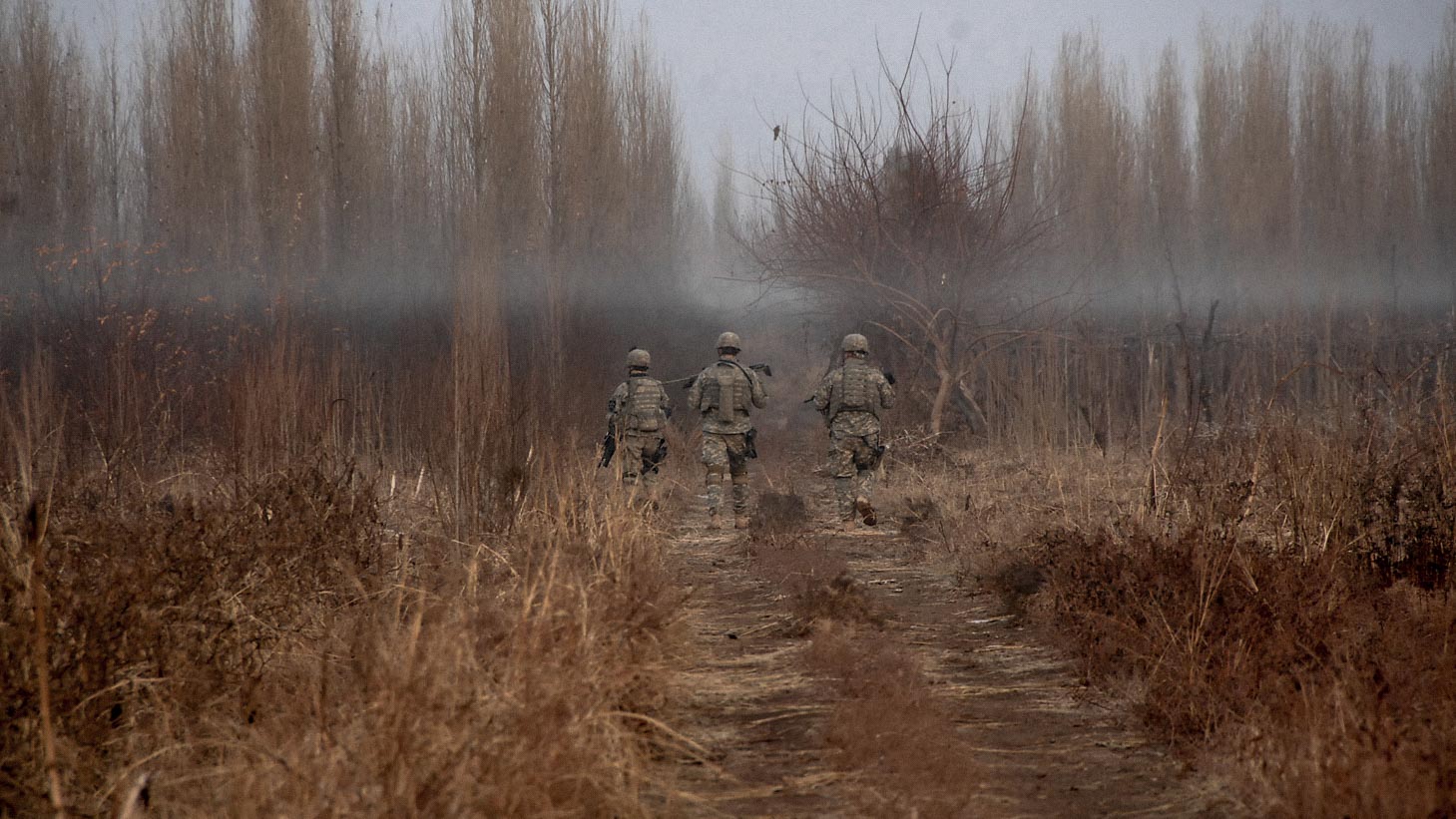 In 2021, Safariland founded The CADRE. CADRE is a new breed of what it means to be a brand ambassador developed from the legacy of TEAM SAFARILAND. The CADRE span from professionals in Law Enforcement & Military to huntsman, competitors, business owners and family members and together bring bring years of first-hand experience and expertise in product application, life dependent scenarios and training capabilities. Among them are a Rt. US Army Special Operations member, a competitive mounted shooter and Army Ranger, Tactical Games Athlete, conservationists and huntsmen, competitive shooting champions and instructors, business owners, SWAT Team Leader, Law Enforcement Officers, and family of five competitive shooters. With these backgrounds and mindsets, collectively they will bring authentic product feedback from the field to Safariland to elevate our products and increase our ability to save lives.
The Safariland Group stands on a foundation built from the passion, spirit and values that began more than a half-century ago with our founder, Neale Perkins, making a holster for his father in a small California garage. As the business matured under the helm of Scott O'Brien and later Warren Kanders, it was their united vision that has grown The Safariland Group into a company that is more than a portfolio of brands. There is a synergy in the company that benefits all brands and products, as product engineering teams utilize a collaborative approach, and share valuable resources at a level that is unprecedented in the industry. Inspired by a legacy of principles and guided by a goal of excellence, The Safariland Group will continue to produce high-quality and innovative products for our law enforcement, competitive shooting, outdoor sportsman and military customers.
TOGETHER, WE SAVE LIVES®