Here at Safariland, we continually strive to rewrite how things are done and appreciate the value our team members add to our story. From product innovation to technological advances, our desire to create life-saving equipment is a common thread that binds our team together. We want you to be a part of our fabric.
We recognize that everyone has a story and is on Journey with their life and career. We are striving to create a fulfilling environment that will make you proud to be a part of Safariland's story and giving us the opportunity to be a part of your story.
Working in a complex and dynamic manufacturing environment like ours, will allow you to develop skills and talents that will be key to your continued professional development in your chosen field.
Our Core values revolve around Integrity, Curiosity, Excellence and Empowerment. This means you play a key role on your team in assisting with how we work, innovate, solve problems, improve and engage with each other, customers and communities.
Our environment will encourage growth for you professionally. As you develop your skills, strengths and talents, new opportunities and challenges will be available to tackle in your journey with us.
Safariland's global reach means that your role within our organization plays a part in our ability to help communities globally. Nothing expresses that more than "THE SAVES CLUB" that is currently at 2,152 lives saved by the equipment we develop and manufacture. What we do here makes a real difference in so many lives, families and communities around the world.
perks & benefits

Employer Paid Disability

Employer Paid Life Insurance and AD&D

Wellness Program

401k with Match

Adoption Assistance

Tuition Assistance

Employee Assistance Program

Work Life Balance
Where we work
As an industry leader, we combine forward-focused, high-performance people with state-of-the-art facilities and equipment to create unlimited opportunities for product advancement. If you can picture yourself developing and delivering solutions to protect the lives of our heroes, then we invite you to explore our offerings and learn more about joining our global team of more than 2,000 associates strong.
United States
Our Casper, Wyoming facility manufactures and distributes a full line of less lethal products under the Defense Technology® brand. These products include aerosol projectors, specialty impact munitions, chemical munitions and grenades, diversion devices and launchers. Safariland Less Lethal products are used by law enforcement, corrections and military customers both domestically and internationally.
Certifications
ISO 9001 | ISO 14001 | ISO 45001
Our Jacksonville, Florida facilities manufacture and distribute a wide array of body armor / ballistic protection, holsters, forensics and firearm accessory products. This includes concealable armor, tactical armor and holsters under the Safariland brand; and firearms accessories products under the Break Free®, KleenBore® and Rogers™ brands. One of our Jacksonville facilities also produces industry-leading CSI equipment and supplies marketed under the Forensics Source™ umbrella and built upon our well-known product lines of NIK® Public Safety, Lightning Powder®, Identicator® and EVI-PAQ®. Forensics Source products are featured in many TV shows including CSI, The Good Wife, Bones, Forensics Files, and First 24.
Certifications:
ISO 9001 | ISO 14001 | ISO 45001 | NIJ 06
Our New Cumberland, Pennsylvania location is home to the Atlantic Tactical head office and one of the Atlantic Tactical retail stores. Atlantic Tactical is a Law Enforcement equipment and uniform distributor in the Northeastern United States. We supply products from more than 600 manufacturers in categories like duty gear, armor, uniforms & apparel, less lethal, firearms, ammunition, night vision and civil disturbance equipment.
Our Ogdensburg, New York team manufactures the Med-Eng® EOD 9® Bomb Suit & EOD 9A® Helmets – as featured in the Oscar-winning movie, the Hurt Locker – and the TAC 6 protective ensemble. This facility also has a well-proven capability to perform mechanical assembly and production for several other products within the Med-Eng portfolio.
Certifications:
ISO 9001
Our Ontario, California facility manufactures and distributes products related to our Safariland® and Bianchi® holster and duty gear product lines. Additionally, the Ontario facility is home to our ballistic testing laboratory, where we design and test many of our products to ensure the highest possible quality for our customers.
Certifications:
ISO 9001 | ISO14001 | ISO 45001 | ISO/TS 16949
Our Pittsfield, Massachusetts facility manufactures and distributes Ballistic Resistant Enclosure® (BRE) units, Armored Fighting Positions (AFP) and tactical ladders for the Safariland® PROTECH® brand.
Certifications:
ISO 9001 | ISO 14001 | OHSAS 18001 | NIJ 06
New Cumberland, PA
Philadelphia, PA
Somerset, NJ
Queens, NY
Boston, MA
Atlantic Tactical is a Law Enforcement equipment and uniform distributor in the Northeastern United States. We supply products from more than 600 manufacturers in categories like duty gear, armor, uniforms & apparel, less lethal, firearms, ammunition, night vision and civil disturbance equipment. Our retail stores serve local public safety agencies and officers as well as the general public. Our showrooms are some of the largest in the nation and carry thousands of products in stock.
Raleigh, NC
Charlotte, NC
Columbia, SC
Lawmen's is the leading provider of law enforcement and public safety equipment in North Carolina and South Carolina. With retail locations in Raleigh, NC, Charlotte, NC and Columbia,SC, Lawmen's provides public safety professionals with the equipment they need to accomplish their mission safely.
Buffalo, NY
Rochester, NY
Syracuse, NY
Established in 1949, United Uniform is a premier retailer and distributor of equipment, tactical gear and uniforms for law enforcement and public safety professionals in New York State. United Uniform is exceptionally proud of its sixty-seven-year tradition of service to generations of customers.
Canada
Our Pembroke, Canada team manufactures Med-Eng® personal protective equipment, including the highly popular Med-Eng EOD 9® Bomb Suit & Helmet, as well as the associated Body Cooling System and the TAC 6 blast and fragmentation protective ensemble with TAC series of visors. The facility also manufactures high risk search kits and bomb disposal semi-remote tools such as HAL® Hook and Line kits and similar tools.
Certifications:
ISO 9001 | Directive 89/686/EEC – Article 11B
Our Ottawa, Canada facility serves as the head office for the Med-Eng® brand. This site includes sophisticated Engineering and Research & Development equipment such as drop towers and a ballistics chamber, as well as equipment for developing and testing Micro Climate Systems. New product development is conducted here using full scale labs and software for soft goods, electronics and rapid prototyping. Teams spanning Product Management, Sales & Marketing, Operations, Finance, Quality and HR are based out of the Ottawa office.
Certifications:
ISO 9001
Mexico
Our Tijuana, Mexico facility manufactures a broad range of concealable and tactical body armor carriers, holsters, duty gear product lines under the Safariland® brand. The Tijuana facility also manufactures nylon and leather holsters and duty gear products such as pouches, keepers and belts under the Bianchi® brand. In the automotive sector, TJ supplies Toyota®, Ford®, Honda®, Chrysler®, Suzuki®, GM®, Mazda®, Isuzu®, Kia®, and Nissan® with seat covers, masks and rings for tire covers. Our award-winning Tijuana facility is the starting point for many of our product lines and plays a key role in the vitality of our product development, manufacturing and supply chain.
Certifications:
ISO 9001 | ISO 14001 | ISO 45001 | ISO / TS 16949
How we work
Our colleagues are some of the best and brightest in the industry and we are seeking new team members who exhibit the diverse competencies that will drive The Safariland Group to even greater success while maintaining our culture of being a great place to work. We believe innovation drives winning performance and we constantly challenge ourselves to be the very best in every aspect of our business.
Integrity: Doing what is right even when no one else is looking.
Curiosity: A strong desire to learn or understand something to improve yourself, a process, or the business.
Excellence: Relentless pursuit of improving our customer outcomes and increasing productivity through process and continuous improvement.
Empowerment: An environment that promotes growth and autonomy and supports decision making.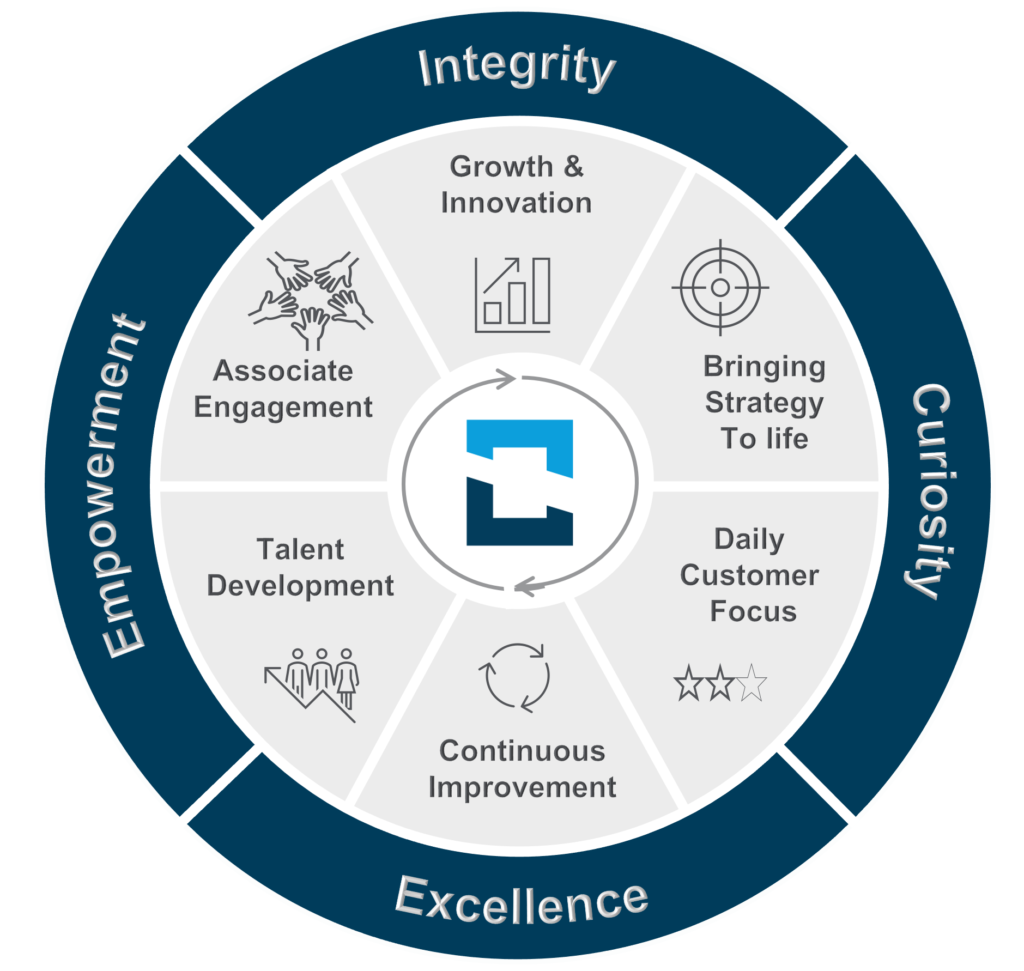 At The Safariland Group, we work together to provide protective solutions that make a difference to our law enforcement, military, security personnel, and commercial/outdoor customers. We are a team of innovators and designers that embrace, engage and drive creativity and new advancements in science, engineering and manufacturing to achieve our Company's mission: Together, We Save Lives™.
We believe diversity and inclusion make for the best environment and yield extraordinary results. Therefore, The Safariland Group provides equal employment opportunities to all associates and applicants regardless of age, race, color, national origin, sexual orientation, gender identity, disability, religion and any other factor protected by law.