NEXT GENERATION COMMS & HEARING PROTECTION
Safariland® offers high-performance, custom communication headsets, audio solutions, and commercial off-the-shelf communications products to the law enforcement, military, firefighting and personal protection markets. Today's product line grew out of the highly-regarded TCI™ brand, founded in 1996 by a group of law enforcement professionals with extensive experience in tactical training and mission work. Used by all branches of the U.S. Armed Forces as well as military, defense and law enforcement we have earned a reputation for designing and manufacturing innovative and customized communications solutions and our longstanding commitment to product development with our customers has ensured the most comprehensive understanding of communications requirements in the industry.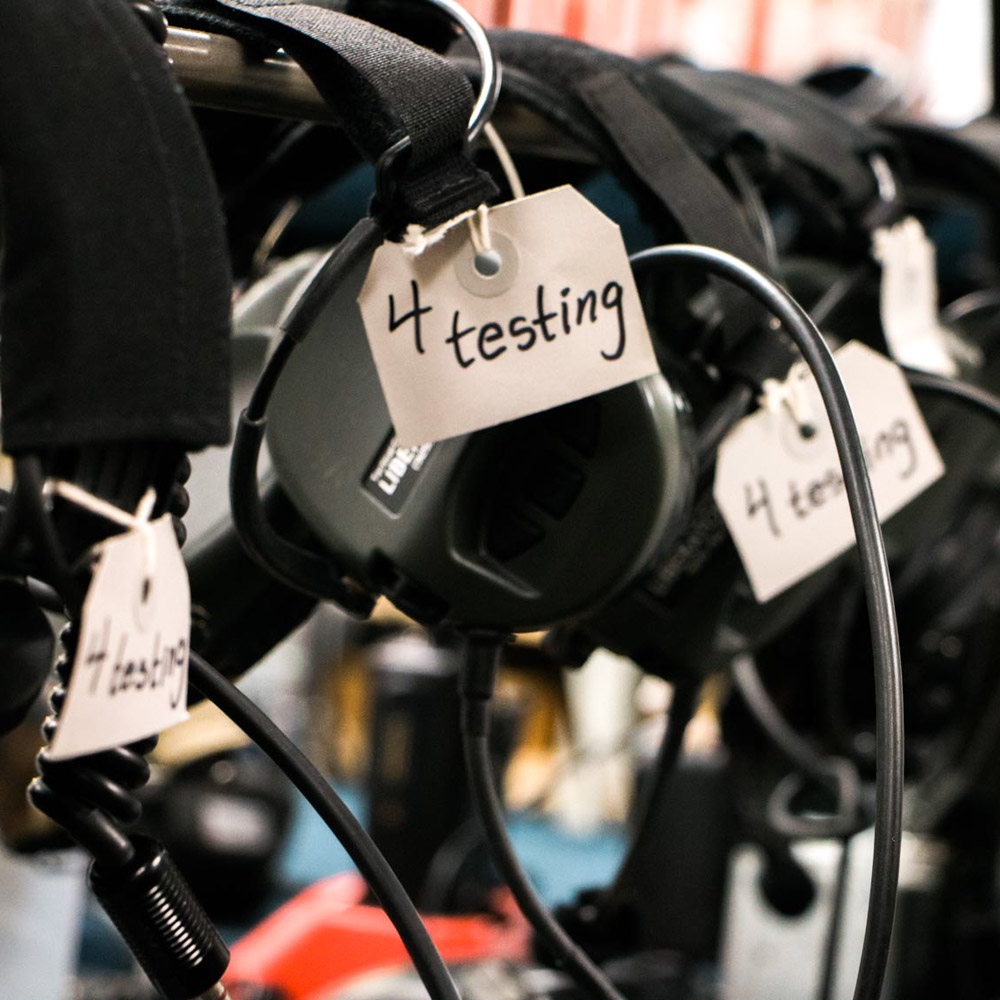 "IT'S PHENOMENAL TO THINK WE HAVE BOTH A BALLISTICS LAB AND AN ACOUSTICS LAB UNDER THE SAME ROOF IN PRODUCTION. THIS IS JUST ANOTHER EXAMPLE OF HOW WE ALL WORK TOGETHER TO SAVE LIVES."
One of the unique aspects of the Safariland TCI facility is that engineers have the ability to fire a live round in the ballistics lab, measure the frequency range and decibel rating of that particular firearm or round, and then replicate it in the acoustics lab. The information is then used to develop or test a product for that specific audio environment. 
GET ALL THE ANSWERS AT
COMMS UNIVERSITY
What's the difference between single comm and dual comm? Which PTT type should you choose? How does adaptive headset suspension work? Get all the answers at our Comms University.