A highly versatile tactical platform is designed specifically for high end in-conjunction armor systems.
HyperX Tactical Armor Platform
Uncompromising Protection
Proprietary technology, functionality and modularity are all important factors when it comes to creating an armor system. Safariland worked with Fort Worth SWAT to create the a revolutionary, lightweight, lowest profile tactical platform for those who deserve nothing but the best. HyperX offers a customizable fit that boasts adjustable ballistic rifle protection while maintaining thin and lightweight profile. The HyperX is NIJ Tested as an In Conjunction With (ICW) vest system, by integrating best in class soft panels and hard plates, exceeding carrier expectations and standards. Finally, an Armor platform built to meet the needs of today's Law Enforcement and Safety Operators.
HyperX Tactical Armor System
NIJ Tested Protection
We paired some of our best ballistic packages together making the HyperX incredibly lightweight and thin but with NIJ tested protection that will stop Green Tip/M855 rounds.
In conjunction armor system
The HyperX vest is purpose-built for our best soft and hard armor. This hybrid of armor creates a solid in conjunction with system. With extended front, rear, and side coverage, the HyperX provides enhanced overlapping protection The HyperX vest is available with Hardwire Level II or IIIA panels, or the SX II or SX IIIA panels and can be used with either the Impac C1 or P1 Plates. The Hardwire IIIA and Impac C1 Plate is the only configuration currently NIJ tested.
HyperX Tactical Armor System
Mission Specific Configurations
Modularity is a major component of what makes the HyperX the most versatile carrier for any professional. This carrier offers a multitude of features to customize the system to the operator's needs. The HyperX comes with additional accessories available including biceps, groin, throat, and collar ballistic protection.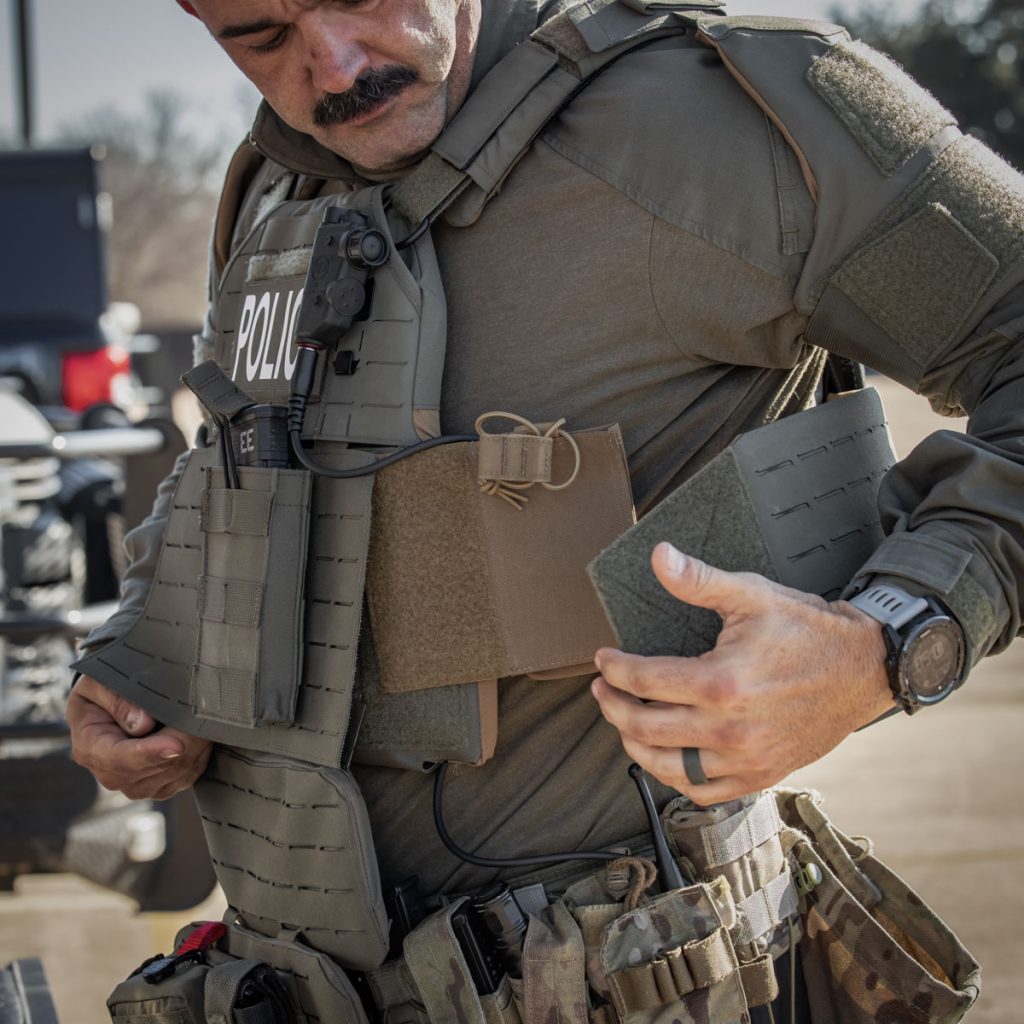 mission specific Configurations
Modular and adaptable
The removable front flap and swift clip attachments points make the HyperX compatible with aftermarket removable placards systems. The Zip-off rear panel can be configured depending on the operator. It comes standard with both First Spear Tubes and Velcro closures on the front cummerbund, which the user can use together or independently. This closure system maximizes usable space. The cumberbund system includes an adjustable Shock Cord with a detachable center anchor extending the range of adjustment on the vest. The carrier offers optional removable Left and Right Radio/Magazine pouches located inside the cummerbund next to the plate.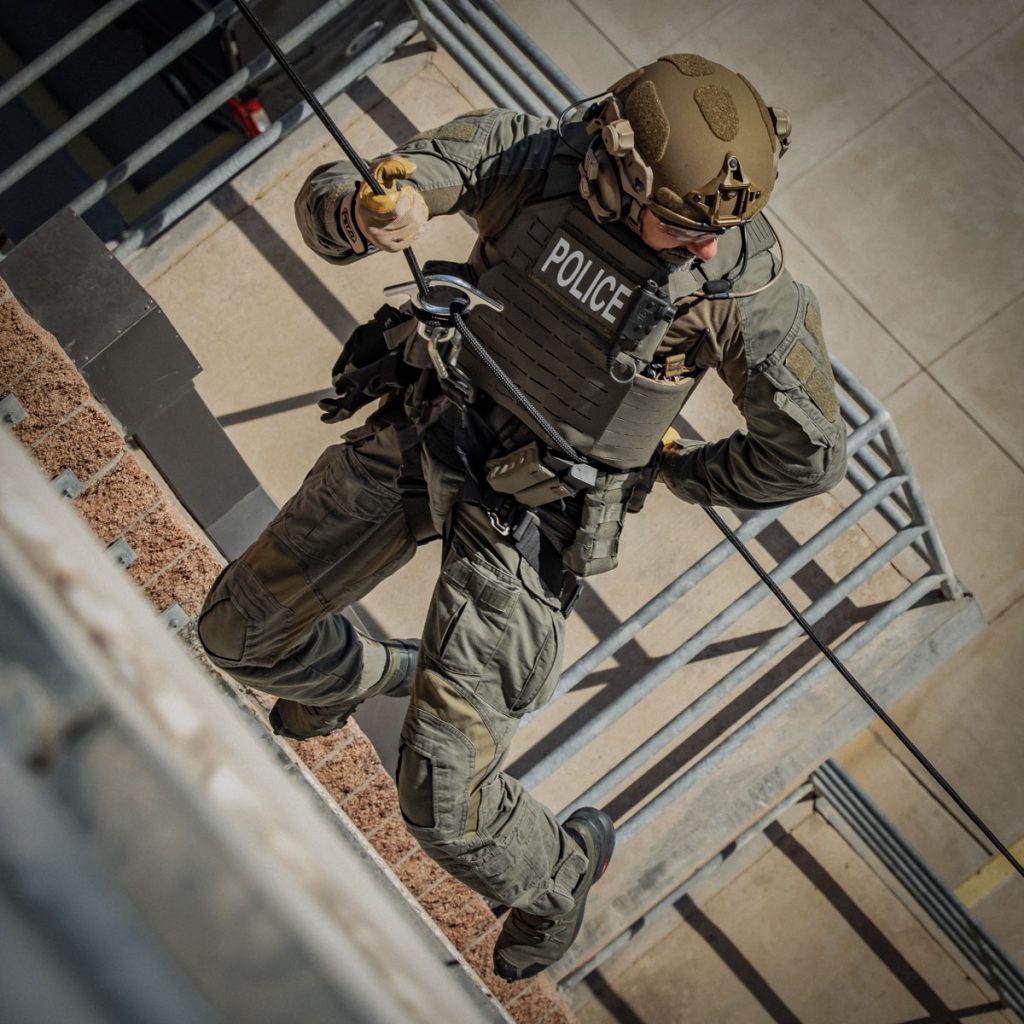 mission specific configurations
enhanced features
The HyperX is configurable with Modular abdomen/spinal protection with adjustable connection tabs allowing for precise positioning enhancing coverage while maintaining mobility. For protection, we added rifle retention material (rubberized) to the upper part of the front plate pocket, the front of the shoulder straps, and the agency ID placard. In addition, the HyperX provides integrated communication wire openings at each front wing and center chest to keep wires managed and out of outer areas of the vest.
HyperX Tactical Armor Platform
Available Now
View full specs, configurations and accessories available: